Summertime is all about being active and social in the heat. That's why hair needs to be short enough to keep you cool and stand up to some activity, all while looking great.
To stay fresh and stylish out there, these summer hairstyles for men cut hair short, work with hairs texture or make a statement. Check them out! All of these cuts have a special something while working well when the temperatures rise.
1. Skin Fade + Hair Design 
Mark Gaye
Summer is the perfect time for a bolder, more playful look. A skin fade is a canvas for a hair design, from the simple to the complex.
2. Skin Fade + Sponge Curls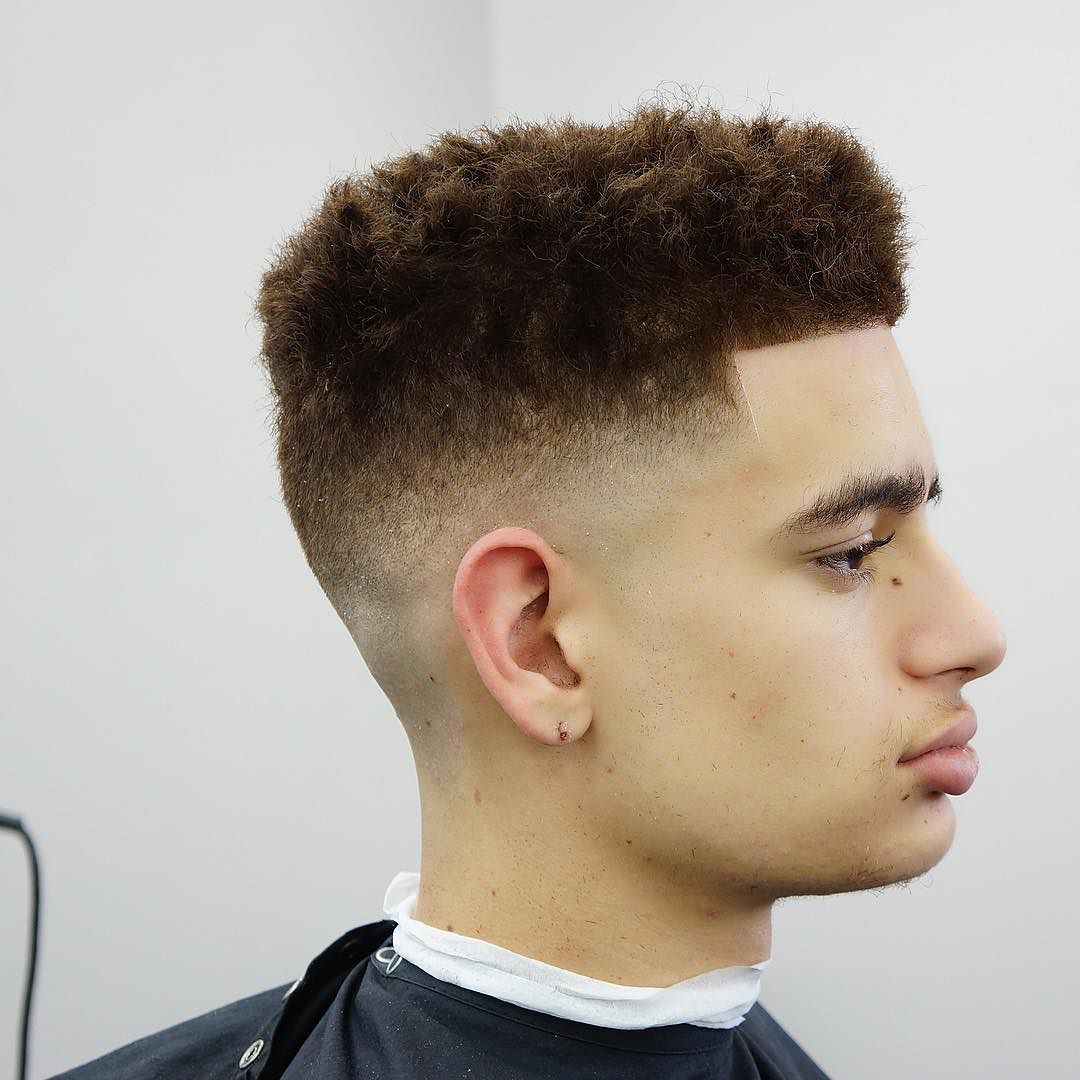 Criztofferson
Undercuts and fades cut hair ultra short around the sides back. This means longer on top styles, like this almost flat top, are still easy to wear.
3. Short Slick Back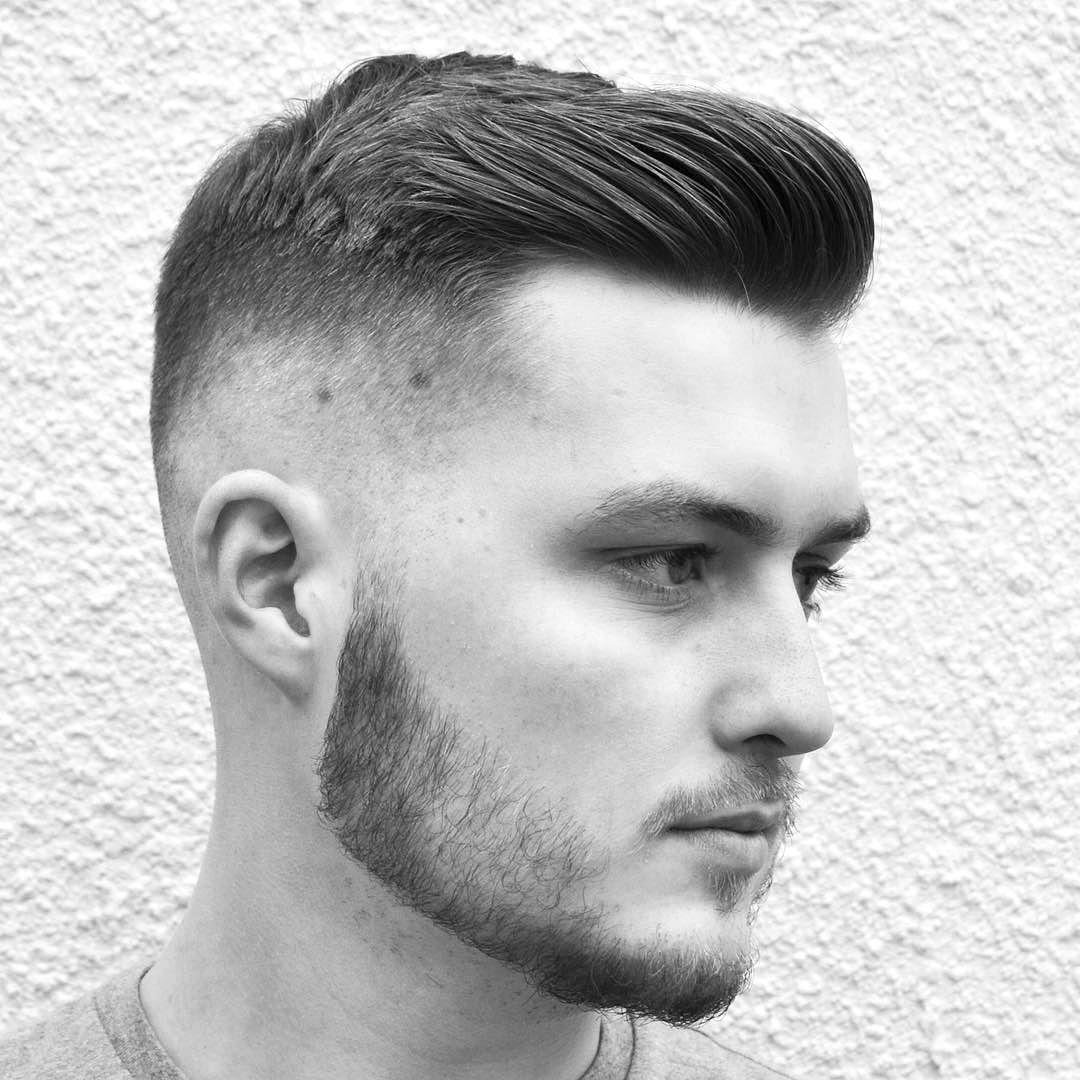 Just Mike
Looking good and beating the heat are not mutually exclusive. This fresh style is shaved at the sides, short at the back and just long enough at the front to slick back.
4. Waves + High Taper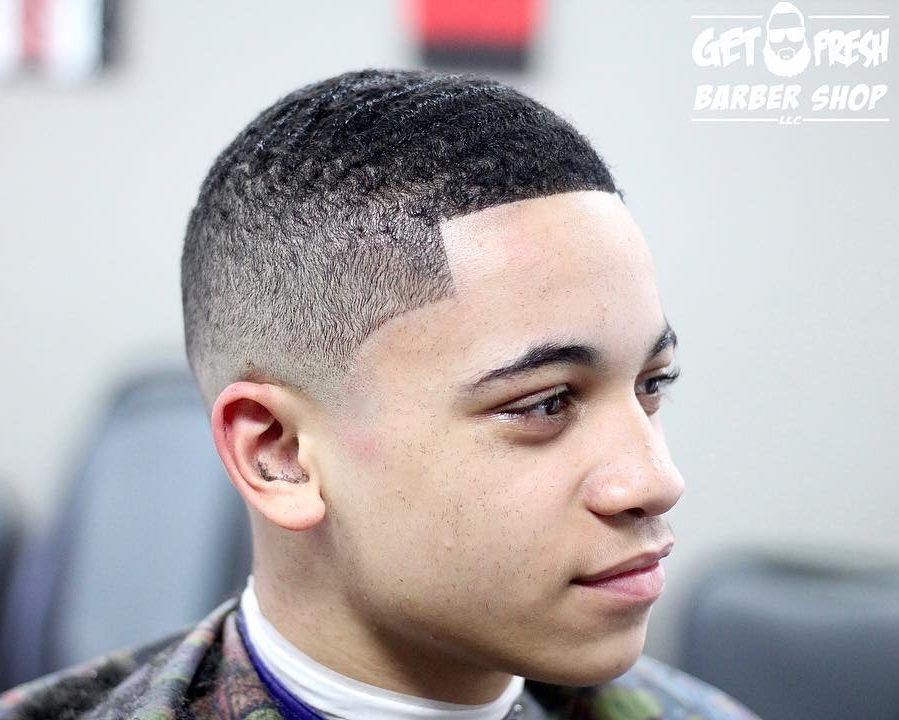 Joey Fresh
Of course the easiest option for summer is to go short, really short. That doesn't mean sacrificing style though. Instead of buzzing your head at home, hit up the barbershop for a fresh fade and some smooth waves.
5. Buzz + Line Up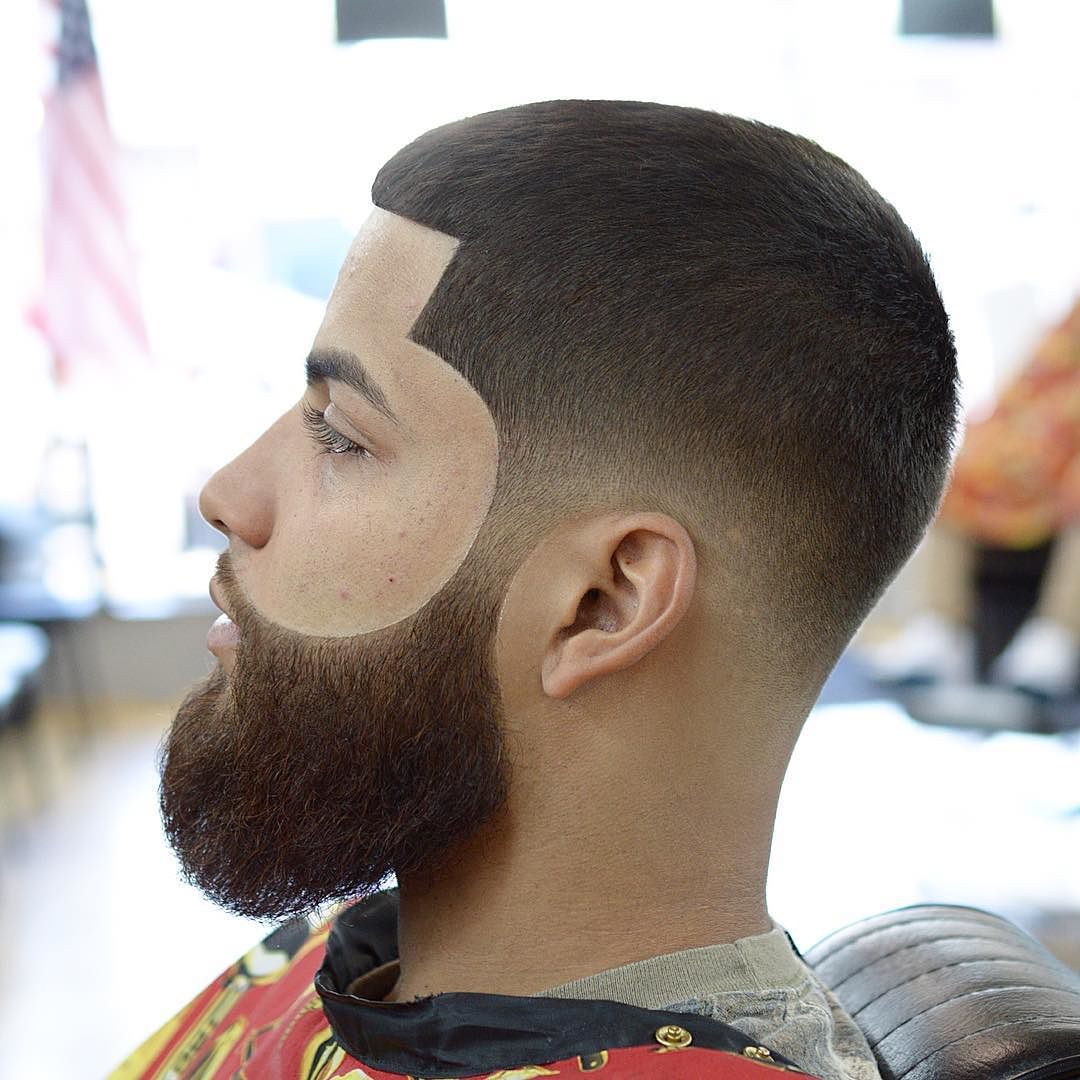 Andy Authentic
A line up at the front and taper at the back of this buzz adds defined geometric lines and a blurry finish. It's absolutely worth a trip to the barber to look this good.
6. Undercut + Double Surgery

Paul Charles Sheaffer III
Two simple shaved lines adds so much to this disconnect hairstyle. These cool hair designs only need you to commit until hair grows out or your next cut so have fun experimenting with different looks.
7. Pomp Skin Fade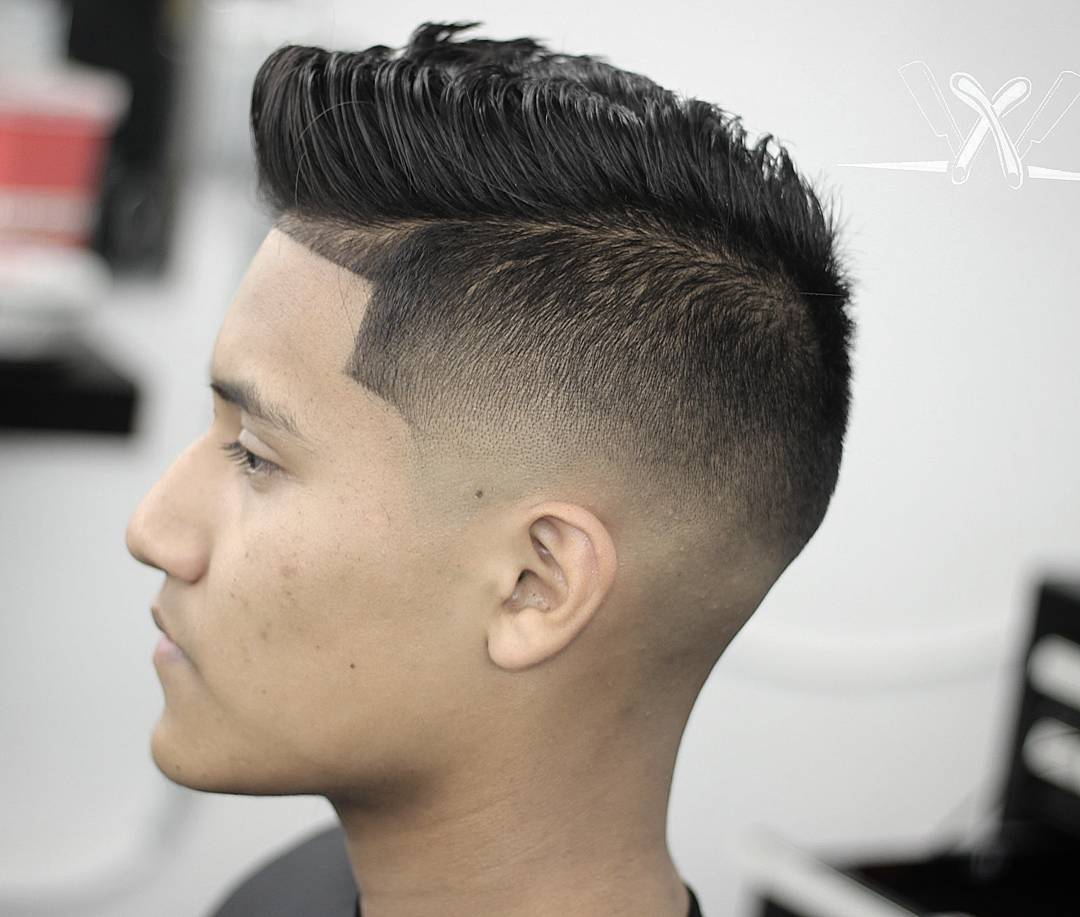 Ulises
Another way to keep hair looking great when it's hot out is with some serious product. This cool pomp is styled with something like Layrite or Suavecito for hold that doesn't quit.
8. Textured Crop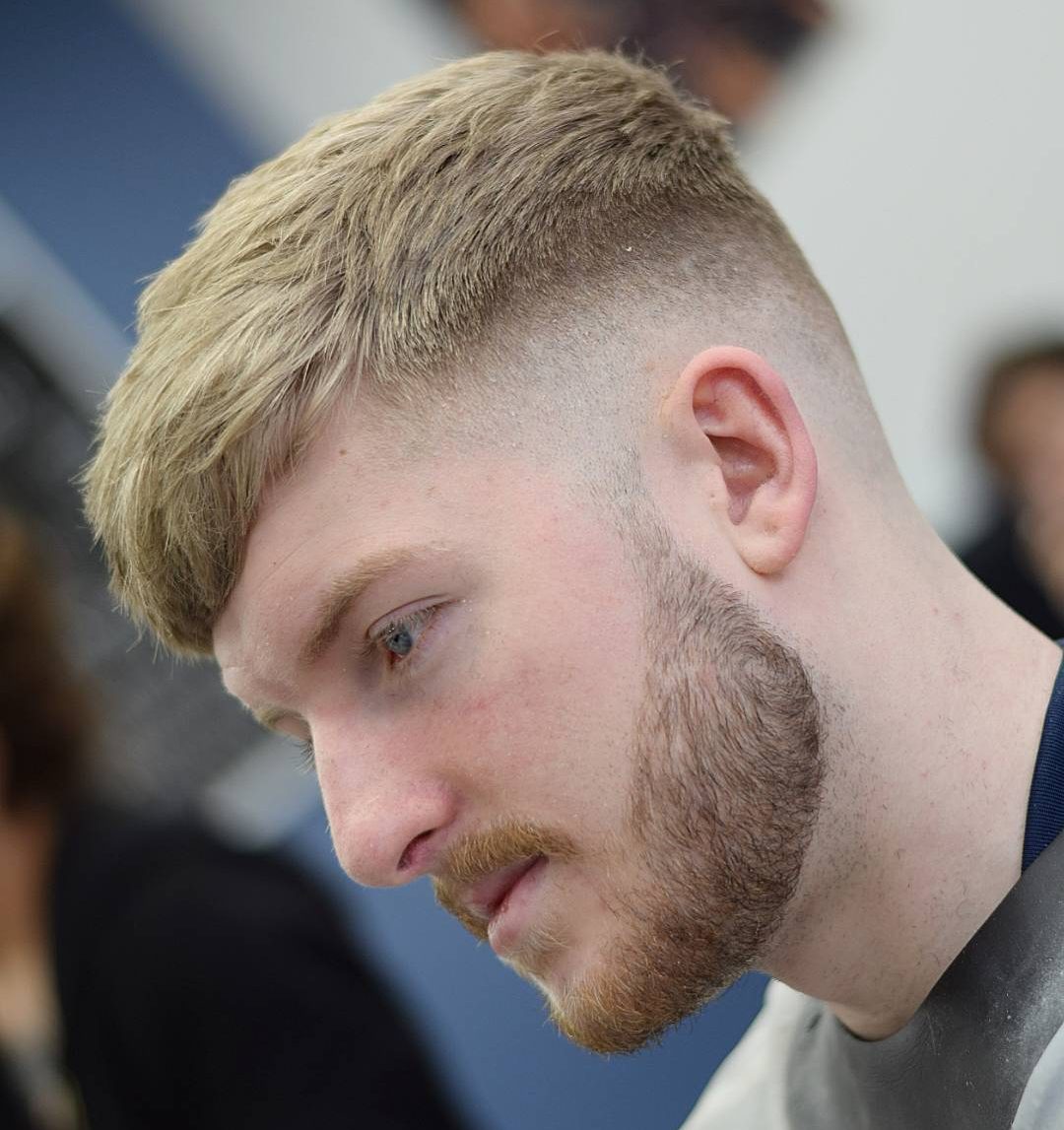 Warren Todd
A high skin fade makes sure this cut keeps you in cool in any weather. Thick hair on top is in a short crop with texture that adds shape and keeps cuts out weight.
9. Short Haircut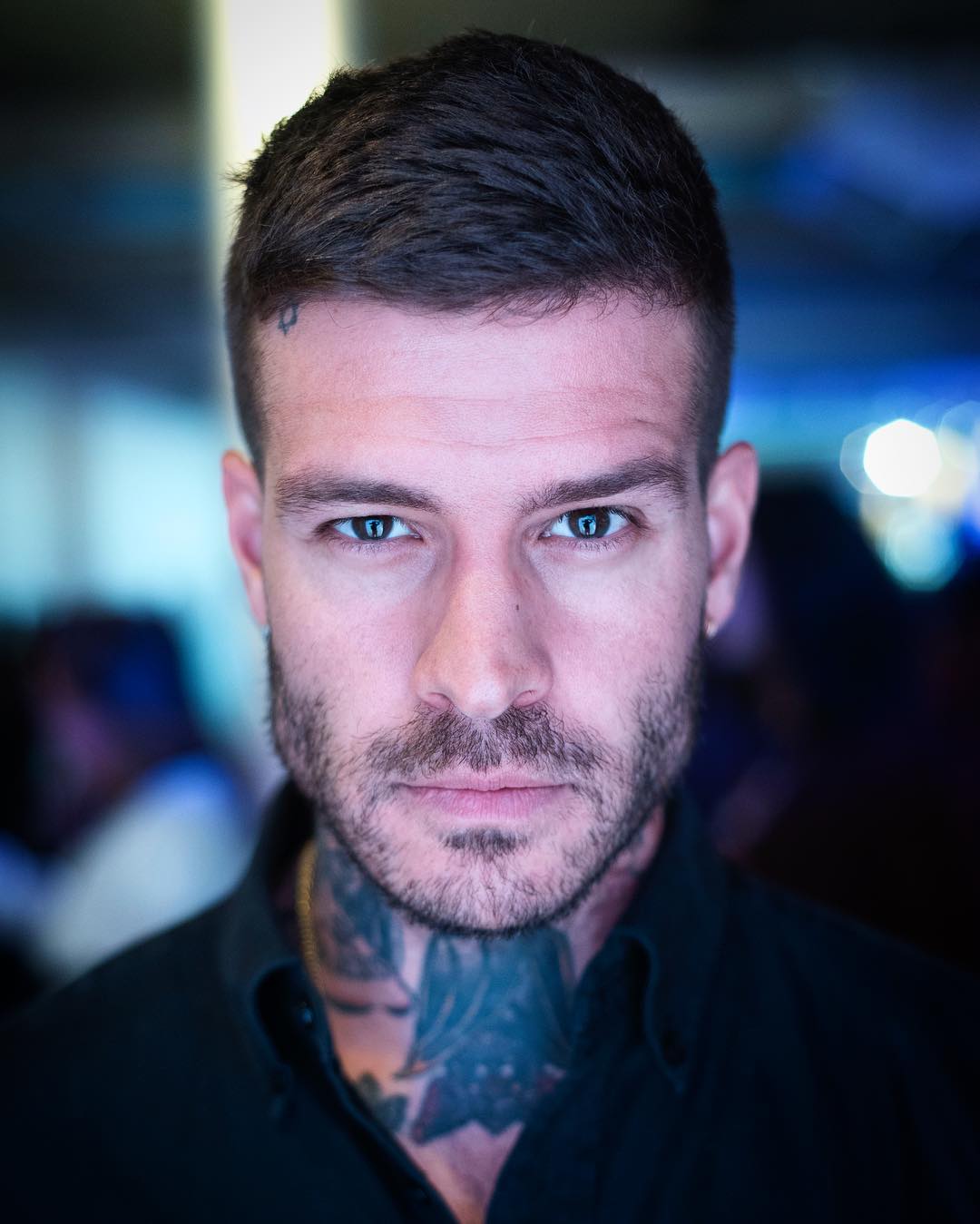 Alexandre Vergilio
This short haircut is perfect for guys with a busy and active lifestyle. Whether you're biking to work, hitting the gym at lunch or just hitting the snooze button, it looks great with no styling.
10. Faux Hawk + Taper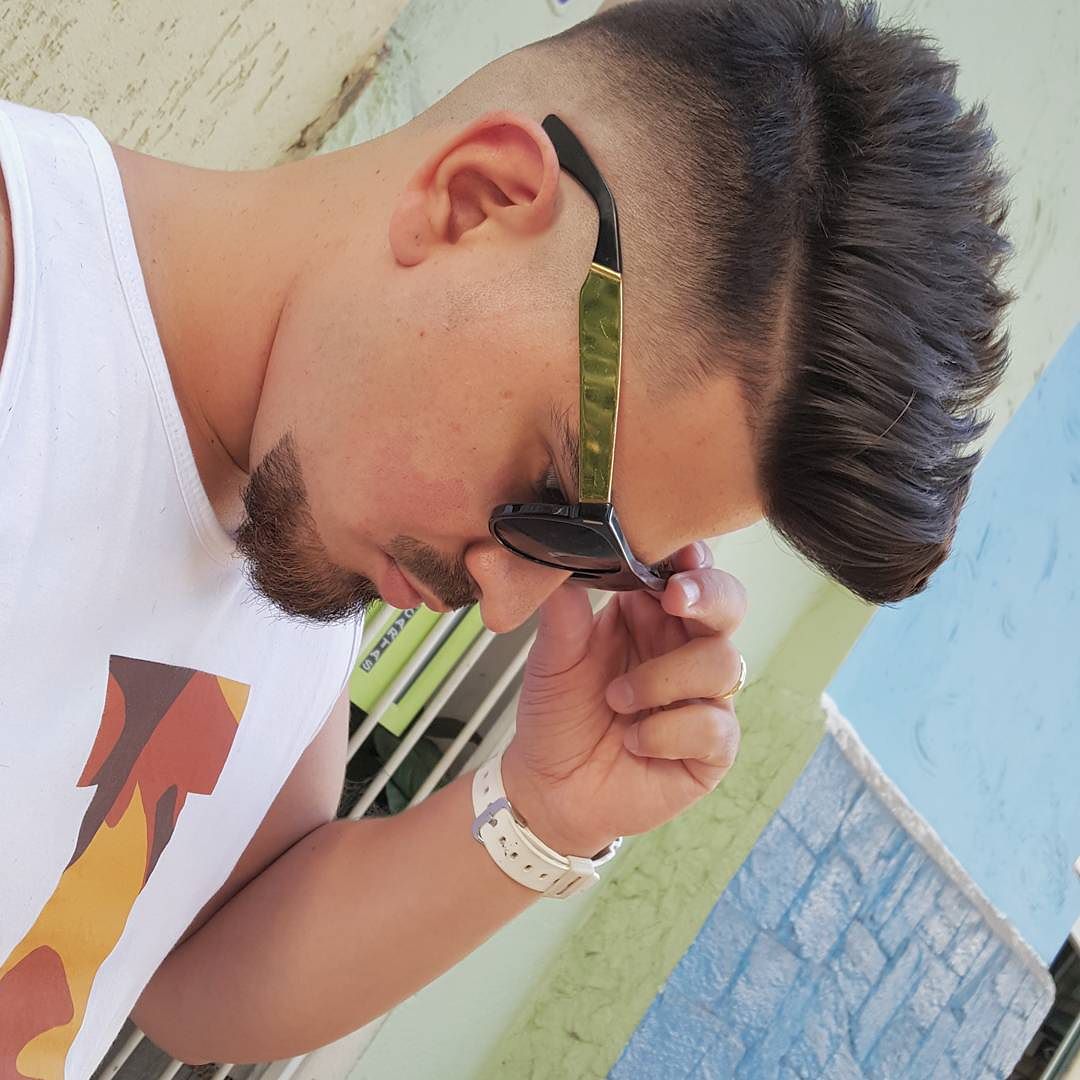 Dill Black
The faux hawk is one of those styles that never really goes away because it looks great and is all around fun. It is back and better than ever for summer 2016 paired with a high or low fade.
11. Fro Hawk + Burst Fade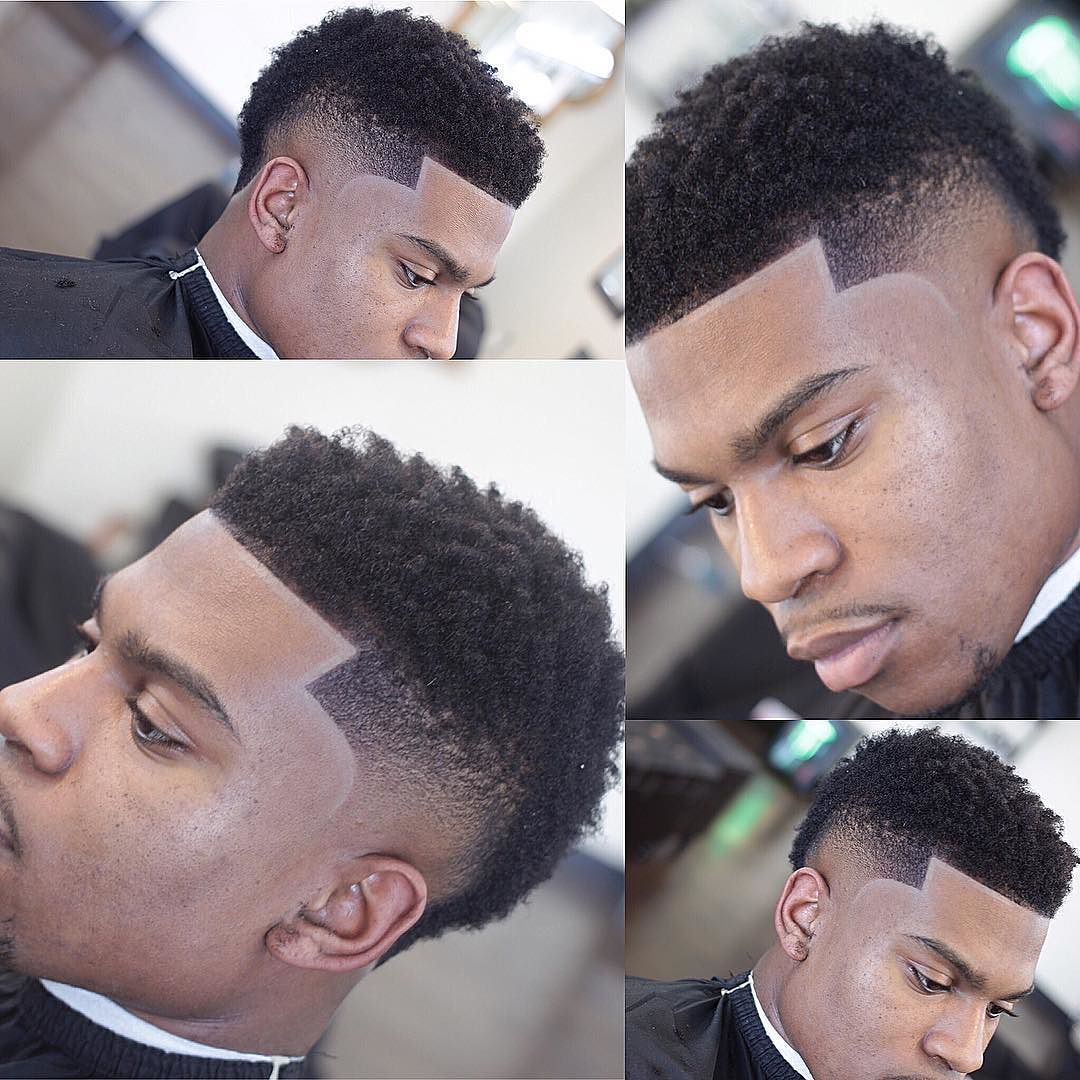 angel_raws
For guys with tight curls, this wide fro hawk is a great cut that works with your natural texture. A burst fade behind the ears and angular line up complete the fresh style.
12. Combover + Low Fade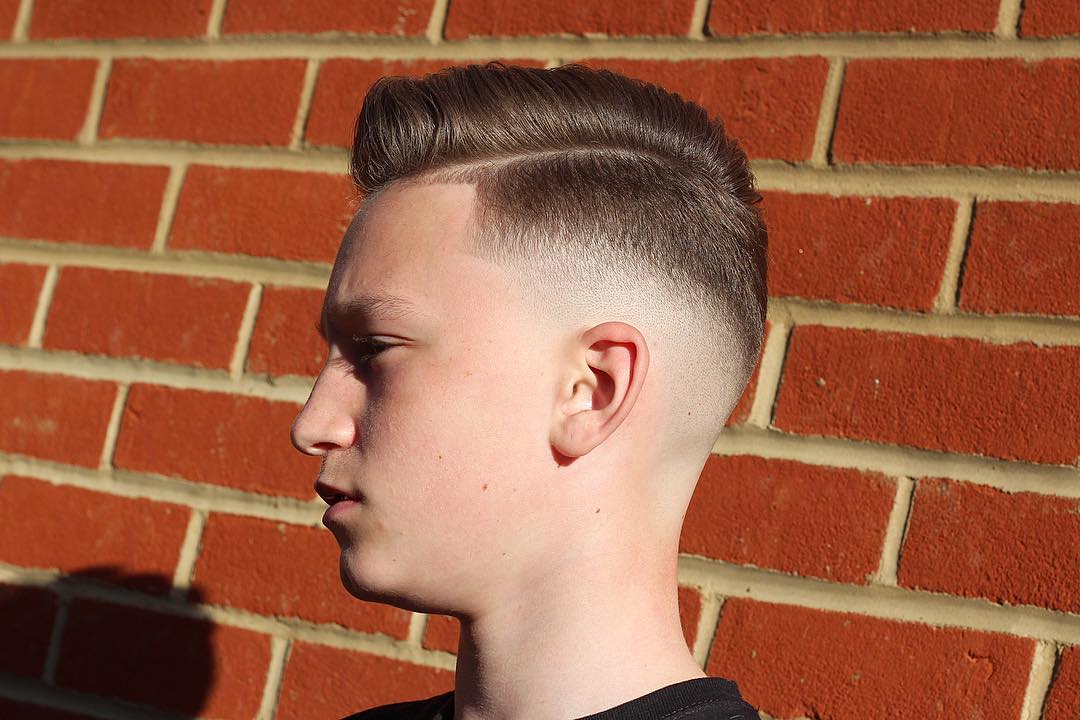 Rhys Green
The combover looks great and couldn't be easier to style. Just work in some product and comb it over. The low skin fade raises the hairline all around for a fresh finish.
13. Side Part Haircut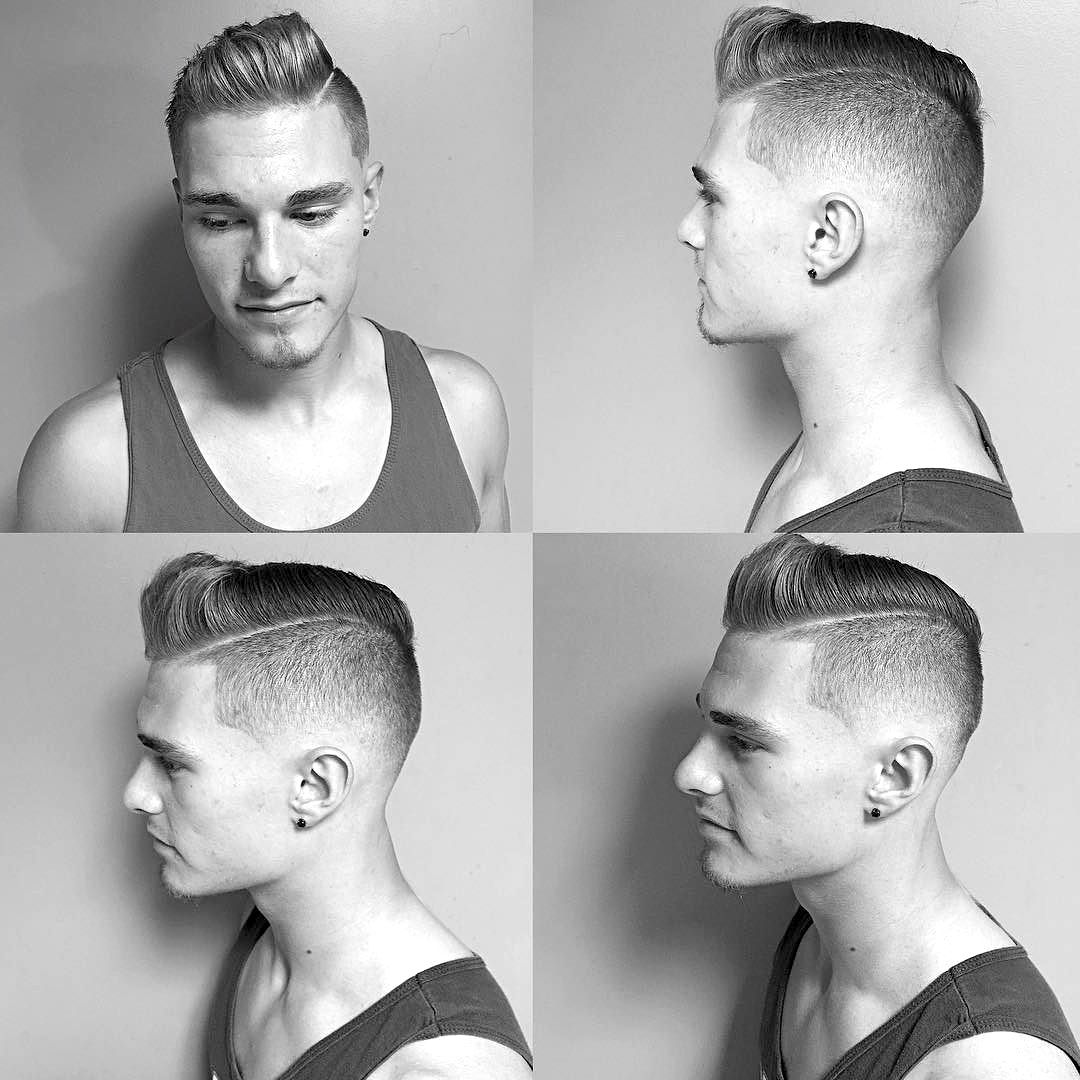 Mikey
This dope cut is a cool update on the classic men's side part. The combination of a surgical part and undercut highlight the part. Slick volume on top with plenty of product means this cool look will stay in place no matter what you're doing.
14. Short Textured Cut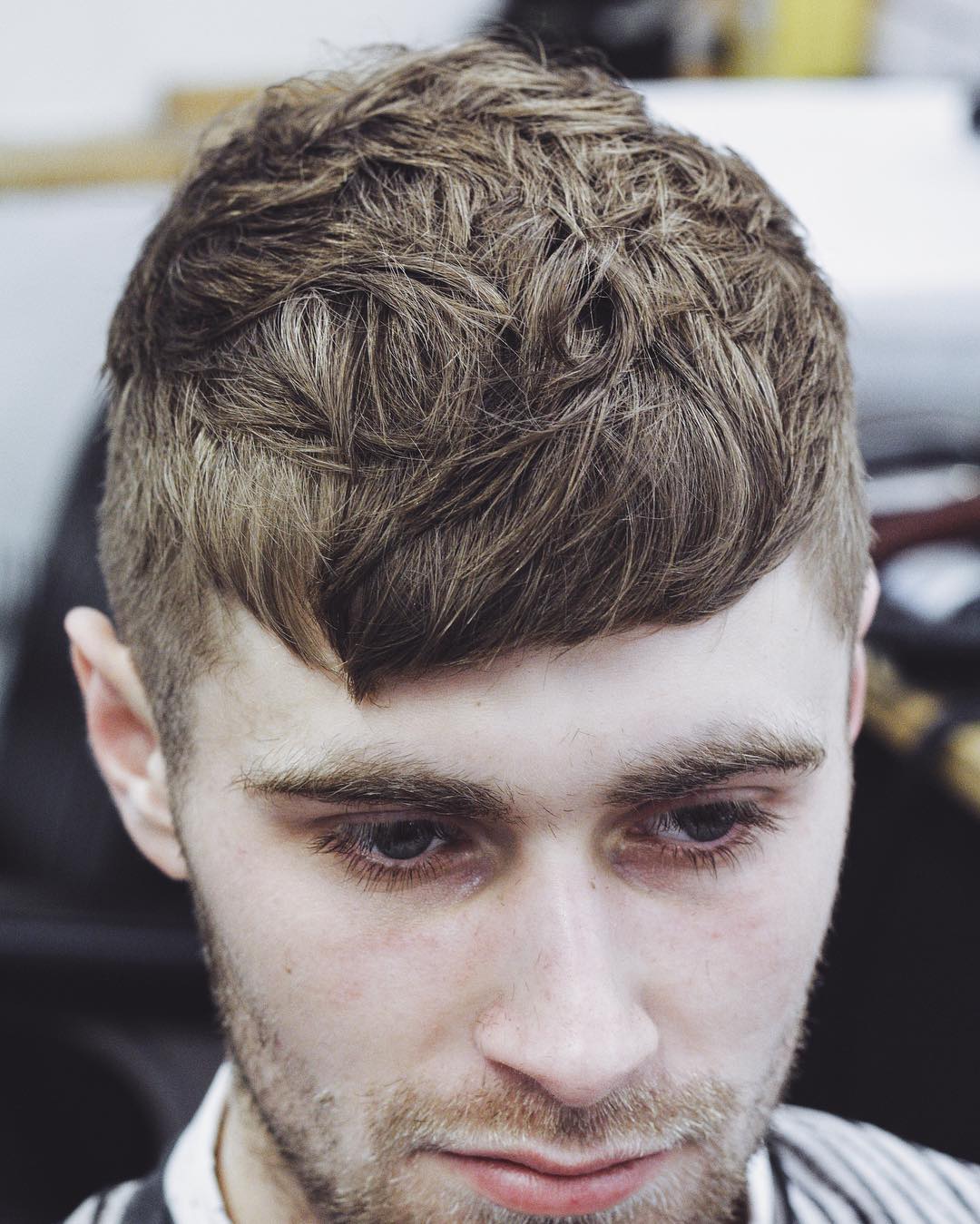 Mr Liptrot
This textured crop is a huge trend this year. It does more than just look good. Lots of layering means hair is easy to style, with or without product, and lightens up thick hair.
15. Side Pomp + Undercut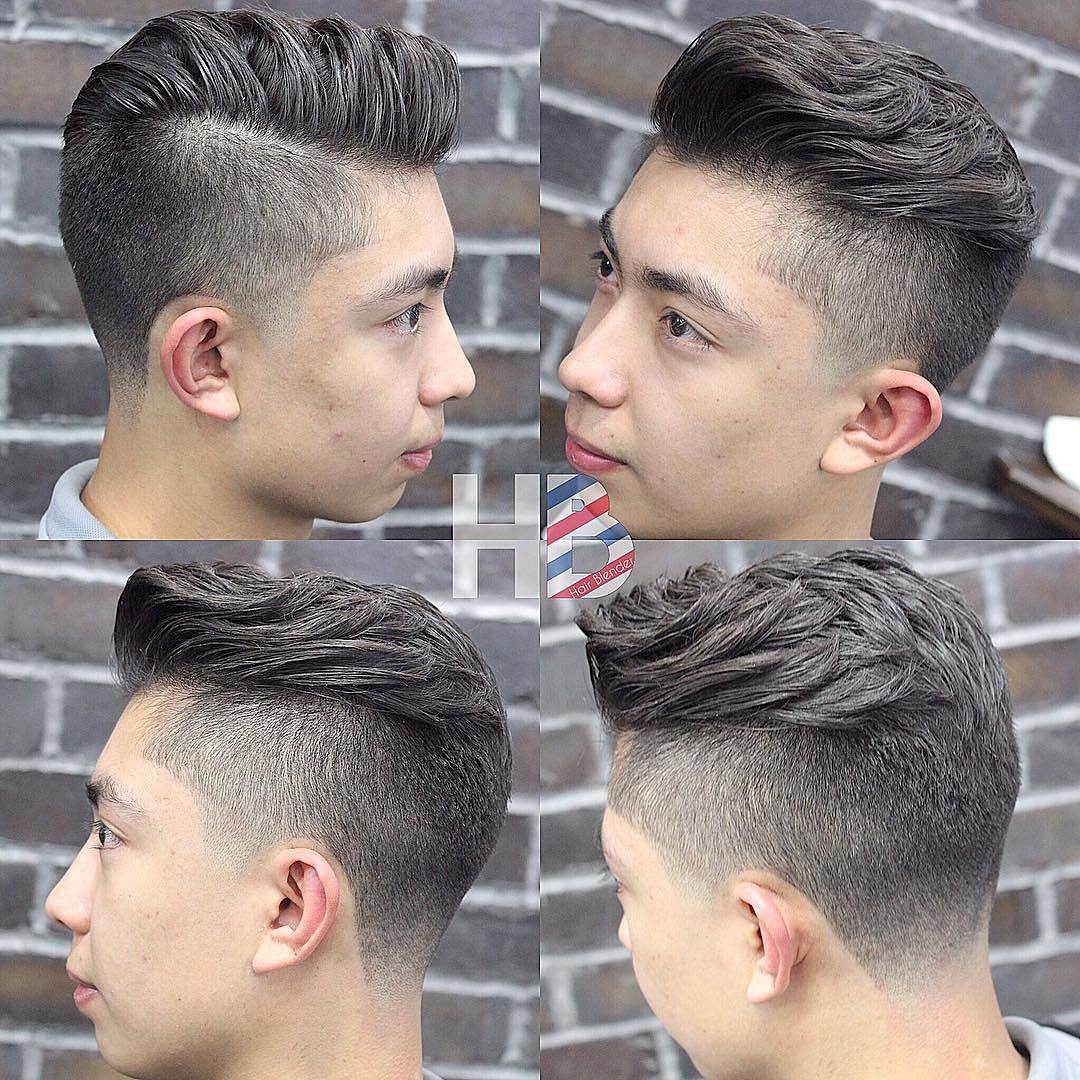 Alexander Garcia
Summer hairstyles for guys don't have to be short. With shaved sides form an undercut or fade, anything goes on top with the right product.
16. Undercut + Long Hair on Top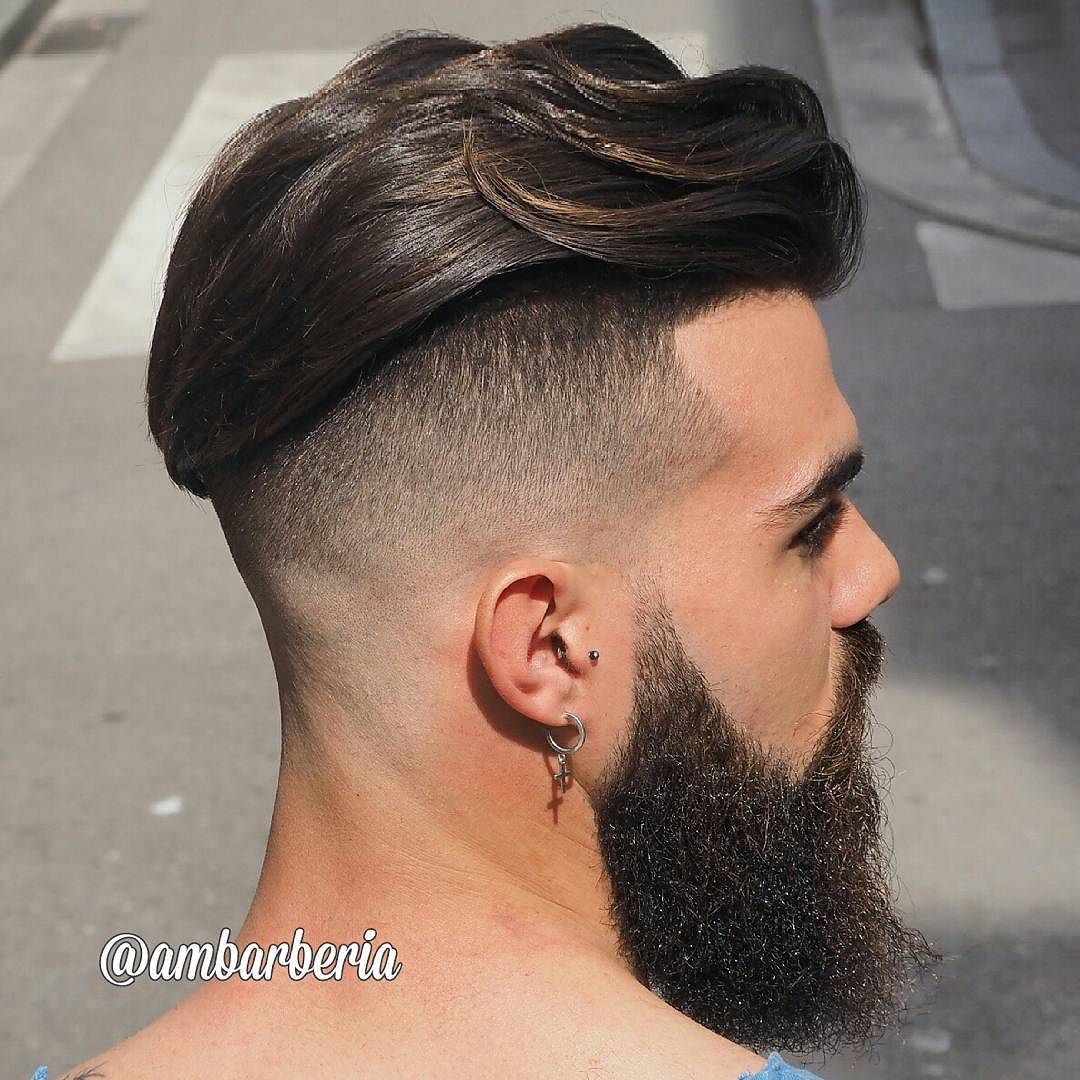 amberberia
This photo from Italy proves that long hair plus a beard can work in hot weather. A high fade keeps your lid cool while beard grooming keeps facial hair from getting itchy. Join your favorite baseball players for wild summer beards.
17. Faded Wave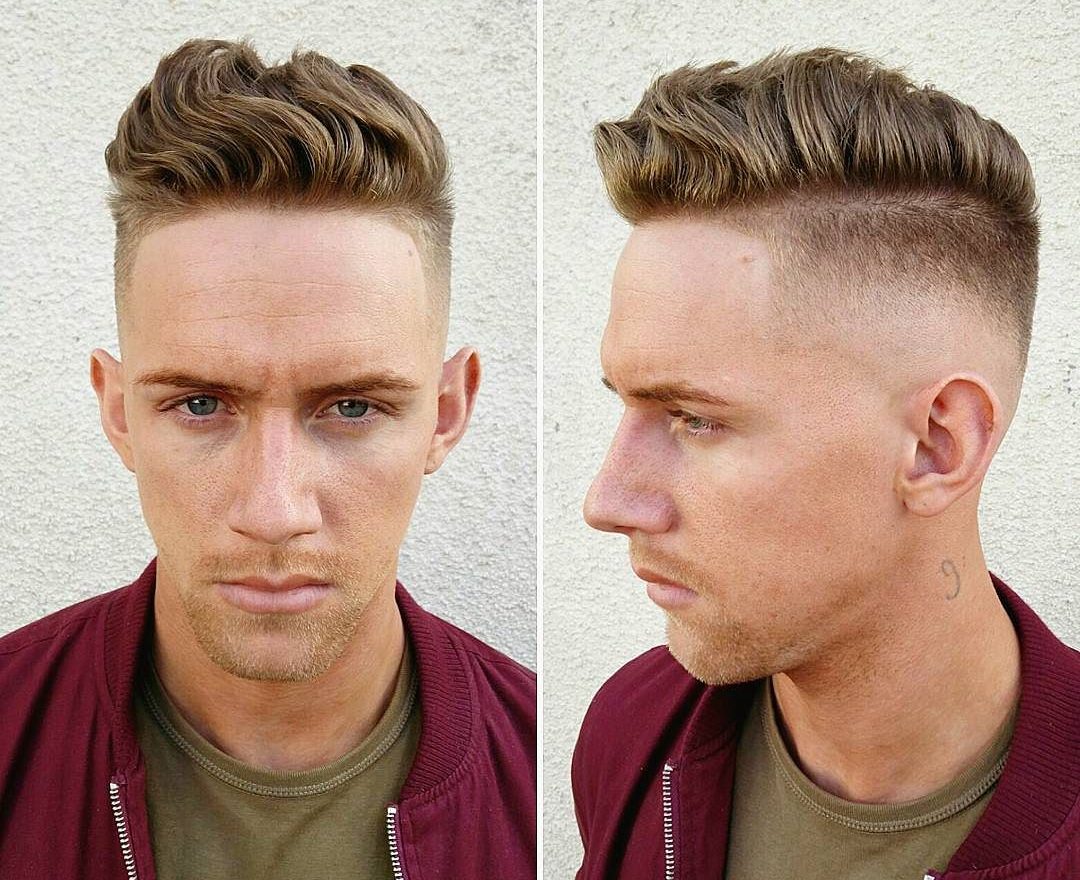 The Greek
Heat and humidity tend to bring out texture in hair, especially waves and curls. It is always easier to go with the flow and most barbers will adjust a style for your hair type. This wavy slick style with a fade does just that.
18. Short Pomp + Undercut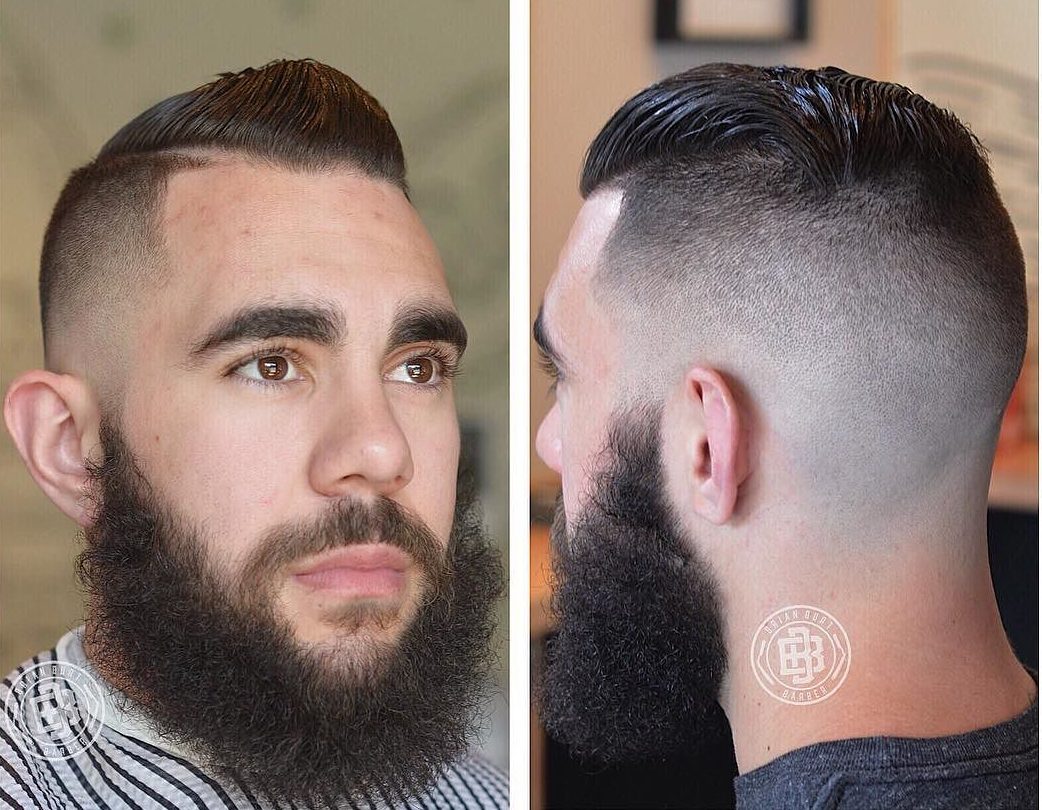 Barber Brian Burt
Speed up your morning without sacrificing style but wearing an abbreviated version of your favorite style. From the front, there is plenty of pomp but hair is short from every other angle. A razor part and undercut keep the sides ultra clean cut.
19. Short Crop + Low Fade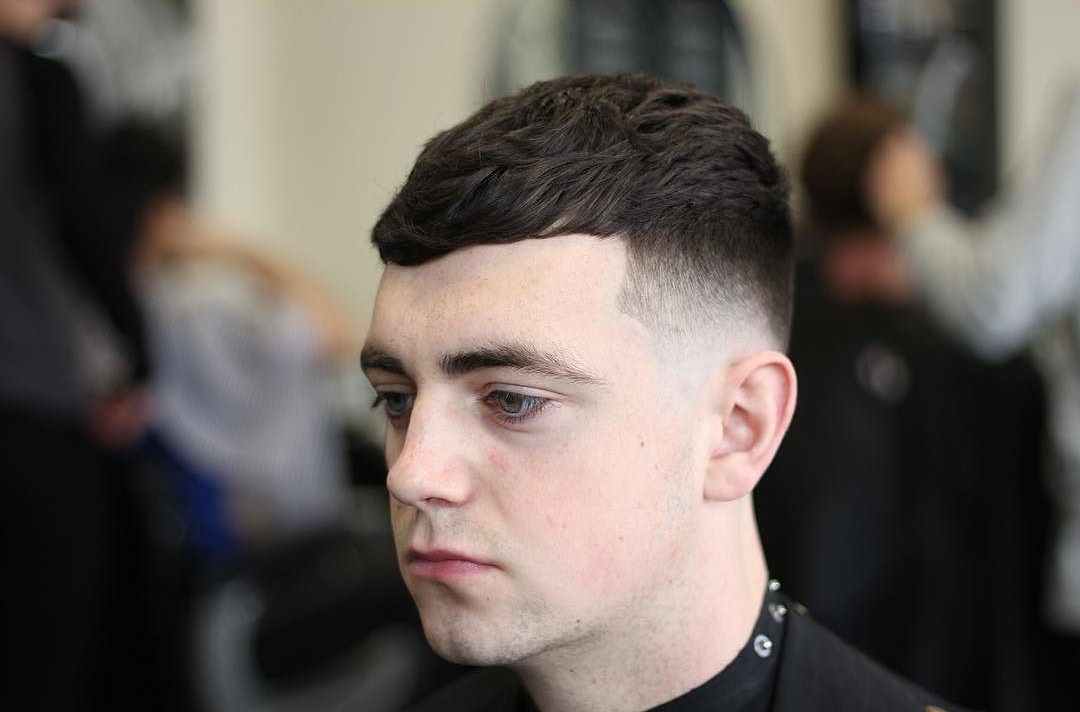 Jay's Fades
Forward fringe is one of the growing men's hair trends for 2015. This short cut achieve the look with minimal length. A low fade all around cuts hair even shorter and highlights thick hair up top.