4 STYLING SECRETS FOR BUTTERFLY LAYERS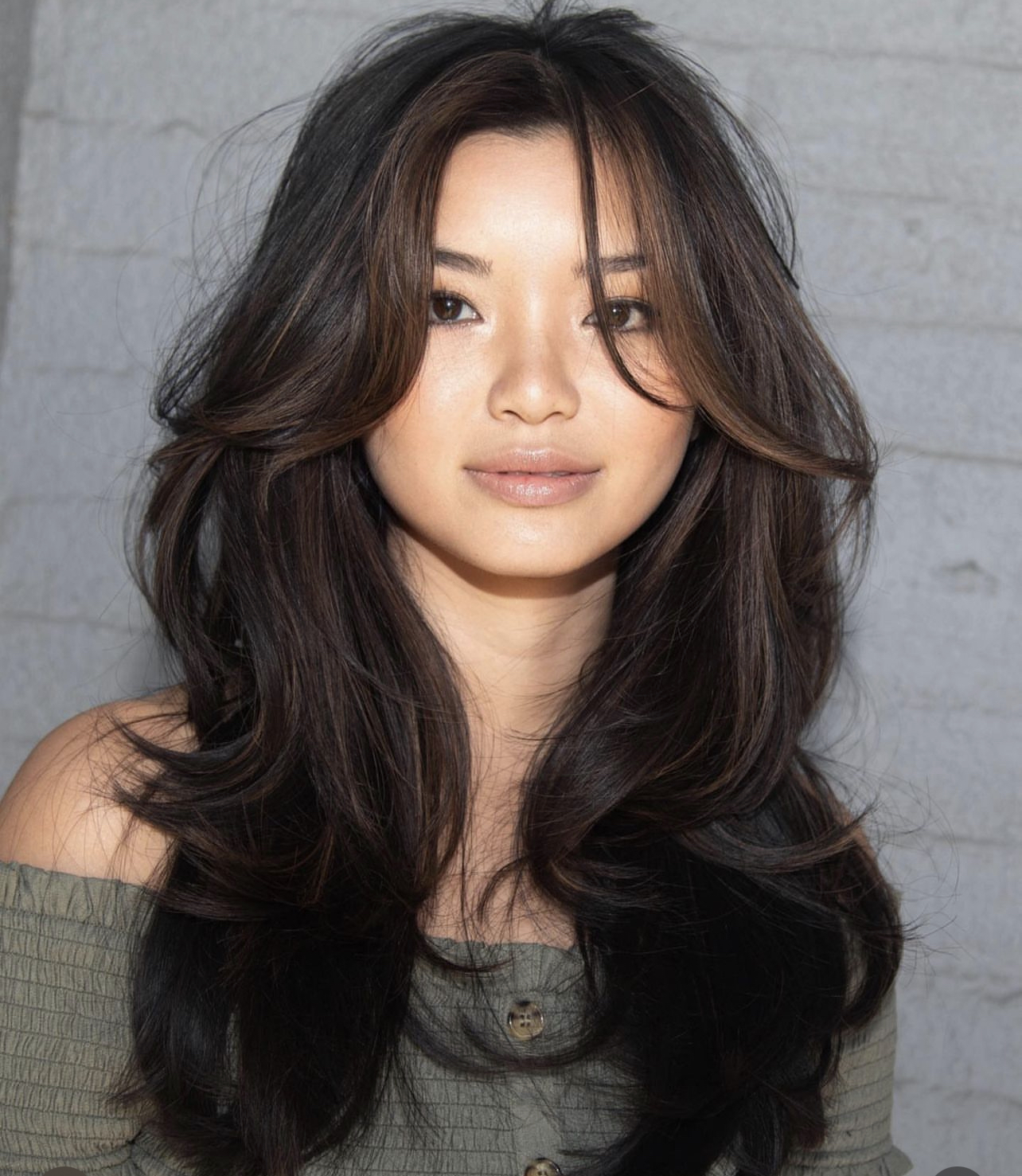 Styling The Viral Butterfly Cut
You've heard the trend everywhere: Butterfly layers, the butterfly cut—but what is it? You asked us to break down this trendy look, so we called in the pro! Justin Toves-Vincilione (@ahappyjustin) has gone viral dozens of times for cutting this look and even taught us the entire technique on BTC University.
1. The Perfect Prep Step: 
Justin likes to keep the hair hydrated while cutting. He uses a lightweight leave-in conditioner. His favorite? Authentic Beauty Concept's HYDRATE Spray Conditioner.  I can't stress how important it is to keep the hair hydrated, especially when doing a haircut that's semi-precision," Justin says.
Justin's go-to scissor for this cut is the  ARC™ Scissors Paragon II 7″. The entire ARC Scissors  line is handmade in Japan and the 7-inch blade creates super symmetrical lines.
2. Build Volume:
"I will always, always, always use a mousse," Justin told us, explaining that it's essential for creating a foundation of volume and shape.
Hit play for a sneak peek at how Justin applies his must-have styling product!
3. Be sure to balance your products.
Next, pick a lightweight oil to balance out the mousse. Justin loves Authentic Beauty Concept's Nourishing Hair Oil because the consistency is fluid-like, "almost like water," he says.
Pro Tip: The last product Justin applies before styling is Authentic Beauty Concept's Blow-Dry Primer to add grip from root to end. To apply, spray in sections while lifting the hair. "These three products are more than enough to create this look," Justin advises.
4. The must-have tools for this style… 
Velcro rollers are crucial to styling the butterfly cut, especially if your clients hair refuses to hold a curl. Click play to hear why!
BONUS—How to help clients style at home: 
Need help teaching clients how to style at home? Click play to hear Justin share his at-home styling advice for his clients!
Source : www.behindthechair.com