Will they love it or dye it back immediately?
Dyeing your hair for the first time can be incredibly intimidating, especially if you're going for a bright color. We found two grown-ass women who had never dyed their hair, and they were ready to take the plunge.
Meet Hannah. She's a 26-year-old hair virgin,
but that's all about to change.
She decided to take an all-or-nothing approach
to the dyeing event.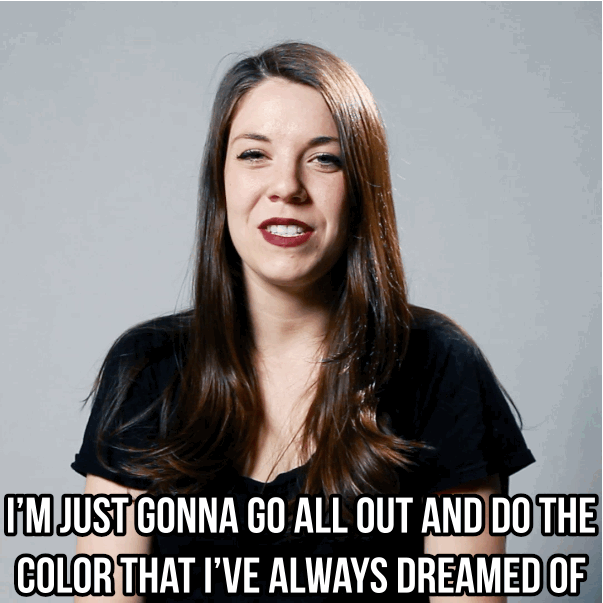 Katie has always wanted a crazy hair color but hasn't ever taken the full-on plunge. Well, THERE'S NO TIME LIKE THE PRESENT.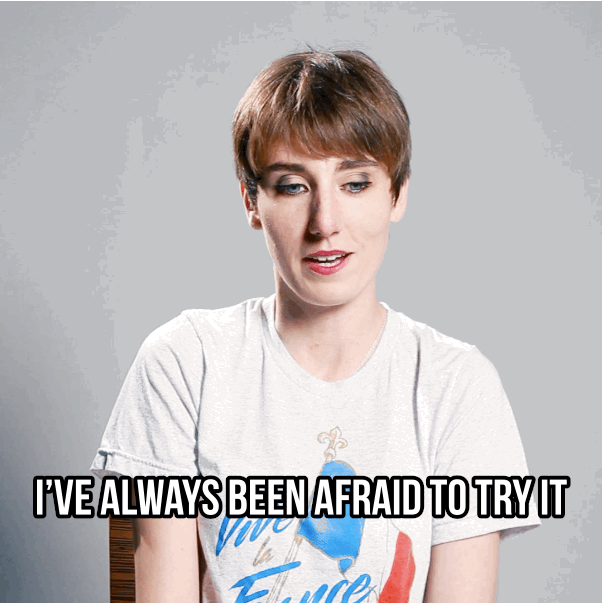 BuzzFeed Video
Time for color!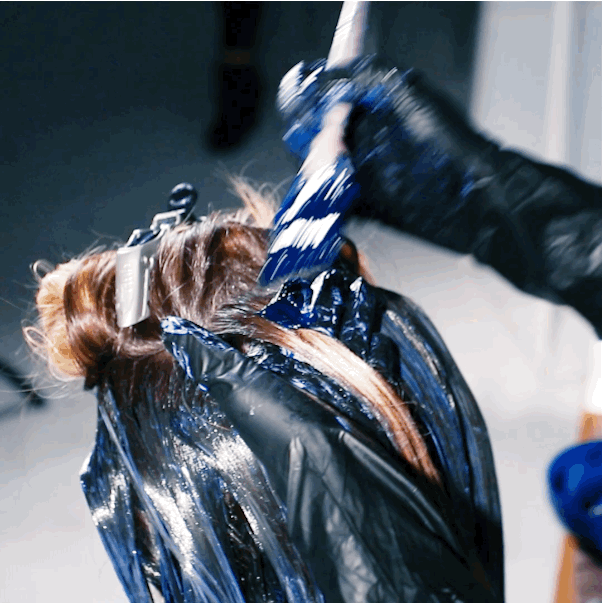 BuzzFeed Video
Hannah was given a denim dye to her luscious locks, and she looked pretty bomb.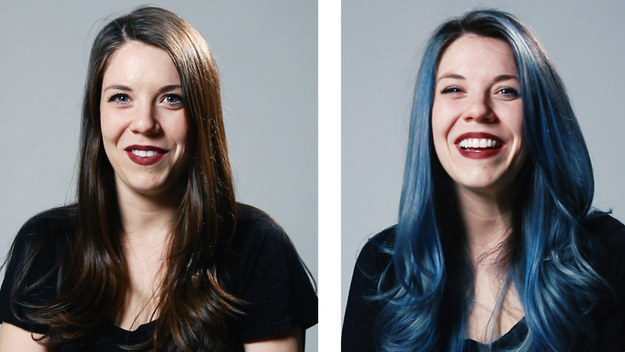 BuzzFeed Video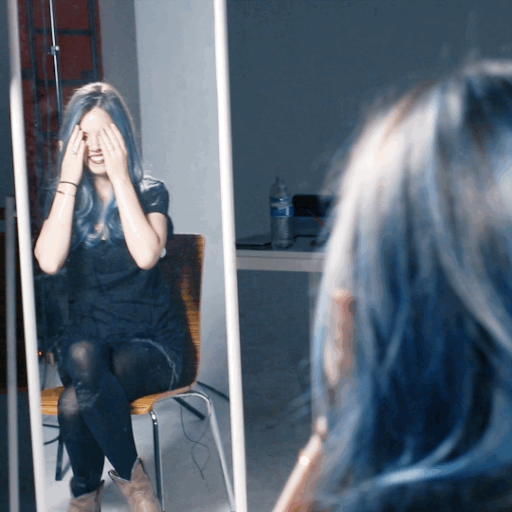 BuzzFeed Video
Katie went for a silver look with touches of rose.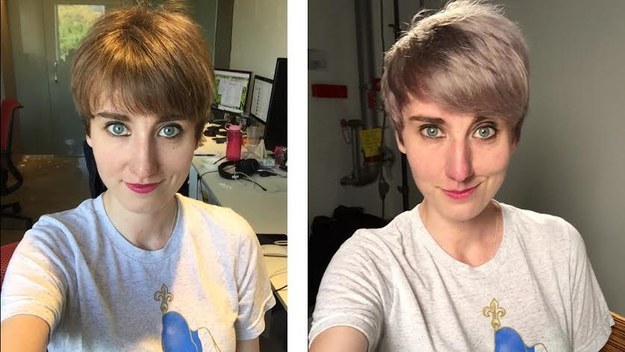 BuzzFeed Video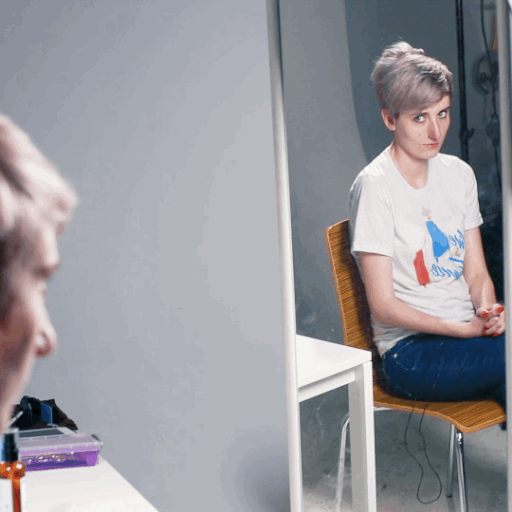 BuzzFeed Video
Needless to say, things got pretty emotional…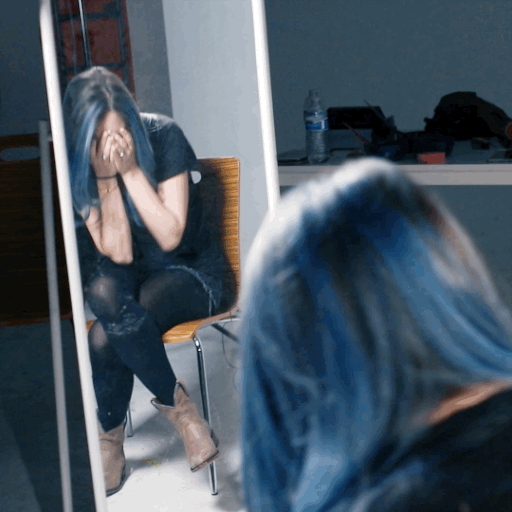 BuzzFeed Video
"It's just, like, shocking to want something so bad, and always be too scared, and then you do it and it looks better than you'd ever imagined."
…And the ladies felt more confident than ever.